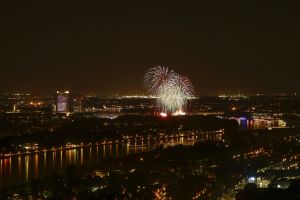 Sneak peek
Be sure to join in on the fun in the coming years when Rhine in Flames lights up the night sky with fantastic colours. Experience the traditional fireworks spectacle and be a guest on one of the ships that's decorated with colourful lights.
Rhine in Flames always takes place in Bonn on the first Saturday in May:
Rhein in Flammen 2020 (in Bonn and Siebengebirge) - cancelled
1. May 2021
7. May 2022
6. May 2023
We look forward to seeing you!
---